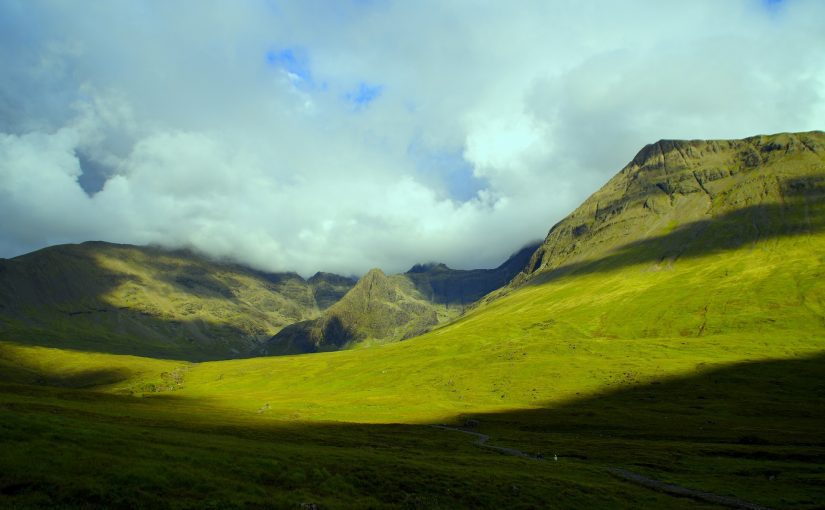 De dalt del monument a Walter Scott podem gaudir de l'espectacular vista d'Edimburg. La ciutat retorna així el tribut a un dels escriptors britànics més prolífics del Romanticisme. Les inconfusibles estampes verdes, els pujols de conte o els castells que dibuixen el paisatge escocés s'intercalen en les seues novel·les amb tant de carisma com el dels seus personatges.
Per la seua banda, els relats que modela l'autor han inspirat al llarg de la història les òperes més reconegudes. Lucia di Lammermoor, de Donizetti, n'és l'exemple per excel·lència. Per cert, Donizetti també va adaptar Kenilworth a una òpera anomenada Il Castello di Kenilworth. Tot i que també existeixen altres casos que veurem a continuació.
Lucia di Lammermoor entre tempestes i torres en ruïnes
El compositor italià va portar a l'escenari un drama basat en el llibre de Scott The Bride of Lammermoor. Les fragoroses tempestes sobre erms en els quals el vent bufa amb violència són una metàfora de l'estat de la protagonista. Lucia assassina al seu marit la nit de noces. Ho fa presa de la bogeria. Ella, en realitat, estima Edgardo, el qual s'acaba apunyalant quan és conscient que la jove ha mort.
De Lammermoor al llac Katrine
En aquest melodrama de desgràcies i infortunis veiem figures sobre pujols escarpats i torres en ruïnes. Formen l'escenari perfecte per a ànimes turmentades i il·lustren el dolor que sent la jove Lucia. Ella no és l'única dona protagonista en les obres de Walter Scott.
En el  poema narratiu La dama del llac, tanmateix, no està clar si la dona és humana. El que sembla evident és que l'envolta una gran bellesa que també ha traspassat les pàgines per a instal·lar-se als escenaris operístics.
Rossini va adaptar aquesta obra el 1819, nou anys després de publicar-se. El compositor italià es va fixar en la llegenda del llac Katrine que va inspirar Scott per a signar aquest títol. Aquesta massa d'aigua dolça s'emplaça enmig del cor verd del Parc Nacional dels Trossachs. Va ser precisament en aquell any, 1819, quan Scott va deoxar d'escriure sobre Escòcia amb Ivanhoe, que també va comptar amb diverses versions operístiques com Il Templario, d'Otto Nicolai.
Seguim amb una altra dona, La bella donzella de Perth. Aquesta novel·la ambientada en la batalla de North Inch transcorre en una de les ciutats amb més encís del país. També apareixen altres parts d'Escòcia en les quals el propi Bizet es va fixar per a dotar de música aquesta singular obra.
Mendelssohn, fidel lector de Scott
La literatura de Scott no solament ha servit perquè els seus relats prenguen forma sobre els escenaris. També ha sigut musa de compositors rellevants, els quals, sols en captar la seua essència, van elaborar altres peces apassionants.
En aquest grup tenim Mendelssohn, el qual va viatjar fins a Escòcia per a respirar en els paisatges que Scott descriu als seus relats. El resultat? Podem escoltar-lo en la seua Simfonia número 3 en la menor , en la qual el músic ens transporta a las boires i paisatges verds escocesos.
Com veiem, Walter Scott i Escòcia han sigut claus per a l'èxit i el carisma d'algunes de les operes més populars de la història.