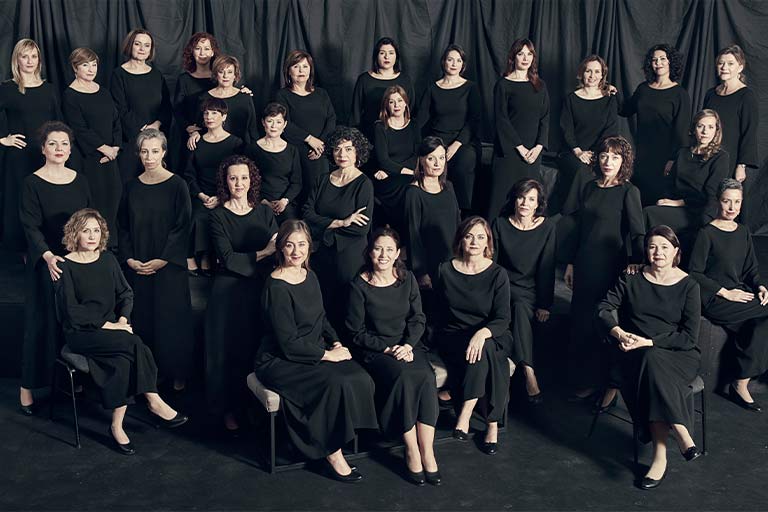 'Les Arts és per a tots'
Les Arts obri les portes de la seua Sala Principal els matins de diumenge per un preu únic de 5 euros
La formació que dirigeix Francesc Perales ofereix un concert amb obres de Britten, Elgar i Vaughan Williams
València (31.03.2023). Les Arts continua la seua aposta pels concerts dominicals de 'Matins a Les Arts' amb una nova entrega protagonitzada pel Cor de la Generalitat Valenciana, el pròxim 2 d'abril, a les 12.00 h.
La formació que dirigeix Francesc Perales dedica aquesta sessió de 'Matins a Les Arts' a la música del segle XX, amb obres de compositors britànics com Benjamin Britten, Edward Elgar i Ralph Vaughan Williams, que van desenvolupar gran part de la seua carrera en la primera meitat del segle passat.
Jordi Blanch assumeix la direcció del matinal, que començarà amb la 'Missa Brevis' de Britten, una composició litúrgica per a cor i amb acompanyament d'orgue. A continuació, hi haurà el famós 'Nimrod' d''Enigma Variations', d'Elgar, una peça molt utilitzada en esdeveniments de caràcter solemne.
El concert continuarà amb un altre treball d'Elgar, 'Scenes from the Bavarian Highlands', que rememora les seues vacances en el sud d'Alemanya, i cançons corals com 'Like to the Damask Rose' i 'As Torrents in Summer'. Per a finalitzar, el Cor de la Generalitat abordarà 'Early in the Spring' i 'Sound Sleep', de Vaughan Williams.
El cicle 'Matins a Les Arts' inclou una programació variada a un preu únic de 5 euros i compta, com a intèrprets, amb els diferents actius artístics de Les Arts: l'Orquestra de la Comunitat Valenciana (OCV), el Cor de la Generalitat Valenciana i els cantants del Centre de Perfeccionament.
La música de cine serà la gran protagonista de l'última sessió de 'Matins a Les Arts' d'aquesta temporada. El pròxim 7 de maig, l'OCV oferirà un concert en què interpretarà bandes sonores icòniques del seté art.