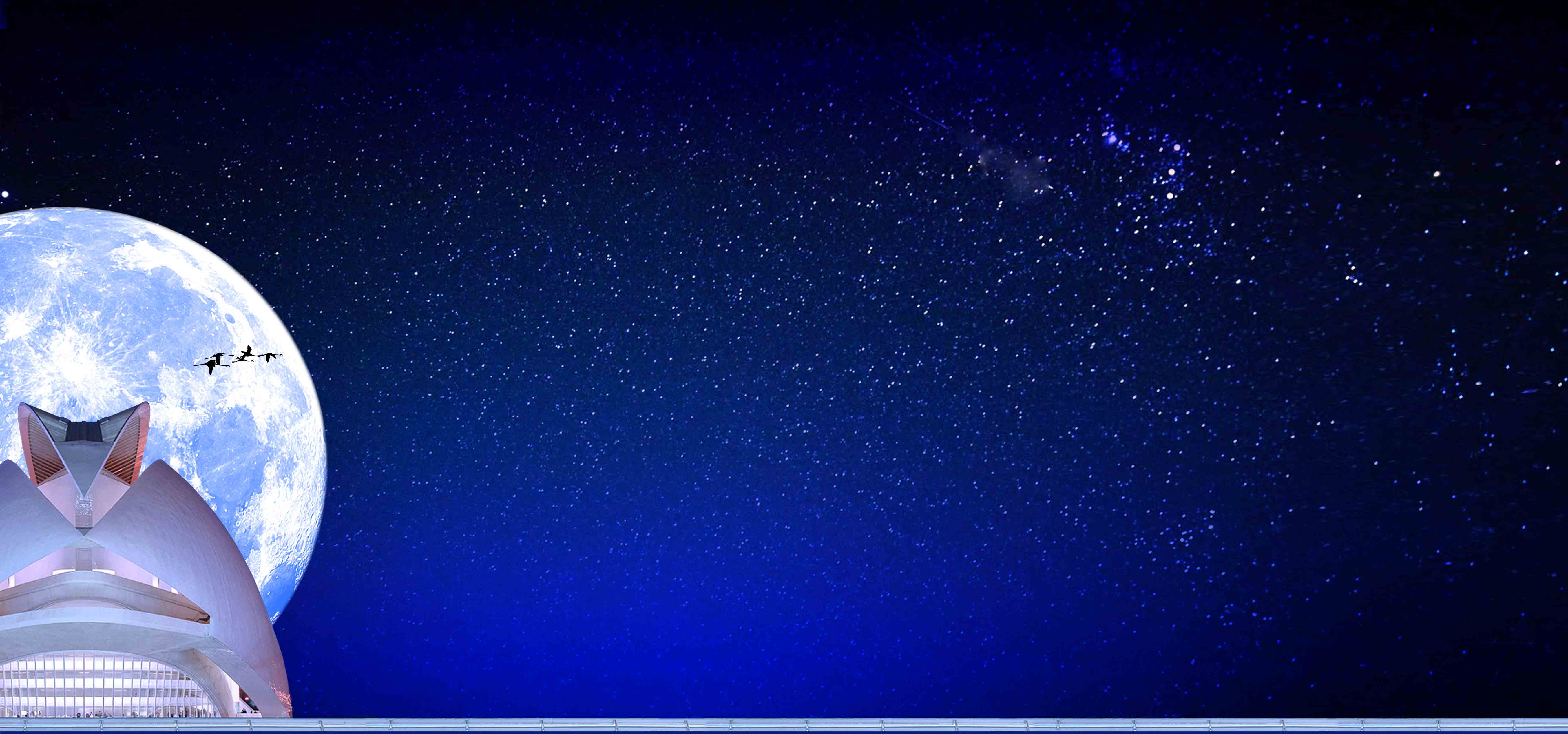 On 14th and 15th July, 2017, Palau de les Arts Reina Sofía celebrates Nit a Les Arts, an open-doors night, the aim of which is to show the building at night. Several artistic activities have been prepared for this purpose.
Technical&Artistic Shows. The main possibilities of the stage of Sala Principal and how it works will be seen during this visit, accompanied by a performance of singers belonging to Centre Plácido Domingo and Cor de la Generalitat Valenciana. From 8:00 pm to 0:40 am, there will be five visits, each of them for a maximum of 240 people. A ticket is needed to attend this performance.
Visits: – 8:00 pm, – 8:50 pm, – 9:40 pm, – 11:50 pm, – 00:40 am
Free visit around the several venues of Palau de les Arts Reina Sofía:

Exhibition at Vestíbul Sala Principal, from 8:30 pm to 1:30 am.
Concerts by the Orquestra de la Comunitat Valenciana, conducted by Sergio Alapont, at Restaurant Los Toros. 8:50 pm, 9:50 pm and 11:50 pm. Admission free. Limited capacity.
Les Arts Volant at Plaça Martín i Soler. The opera Bastien und Bastienne will be performed at 10:30 pm.
DJ music. Terrasses de les Palmeres, from 1:00 am to 2:00 am.
COMPLIMENTARY TICKETS for Technical&Artistic Shows
SEASON TICKET HOLDERS:
Previous confirmation required through www.lesarts.com
Wednesday 12th July and Thursday 13th July, until the reserved capacity is reached (4 tickets per holder and per show).
Confirm your invitation through the following link:
PUBLIC:
Tickets can be collected at Les Arts Box Office 30 minutes before the beginning of each show, until the capacity is reached (2 tickets per person. 120 tickets per show).