The Palau de les Arts Reina Sofía is a majestic building designed by the Valencian architect Santiago Calatrava. Its sculpted form is highly symbolic.
The innovative architecture of this 40.000 square metre building -75 metres high-, accommodates four venues for opera, music, ballet and theatre.
Platforms project at different levels with passage ways and Mediterranean gardens. Access to the different areas is provided by means of panoramic lifts and staircases situated inside the metal sides of the building. The contrast between the opaque sheet metal structure and the glass foyers produce ever-changing sensations when walking about the building.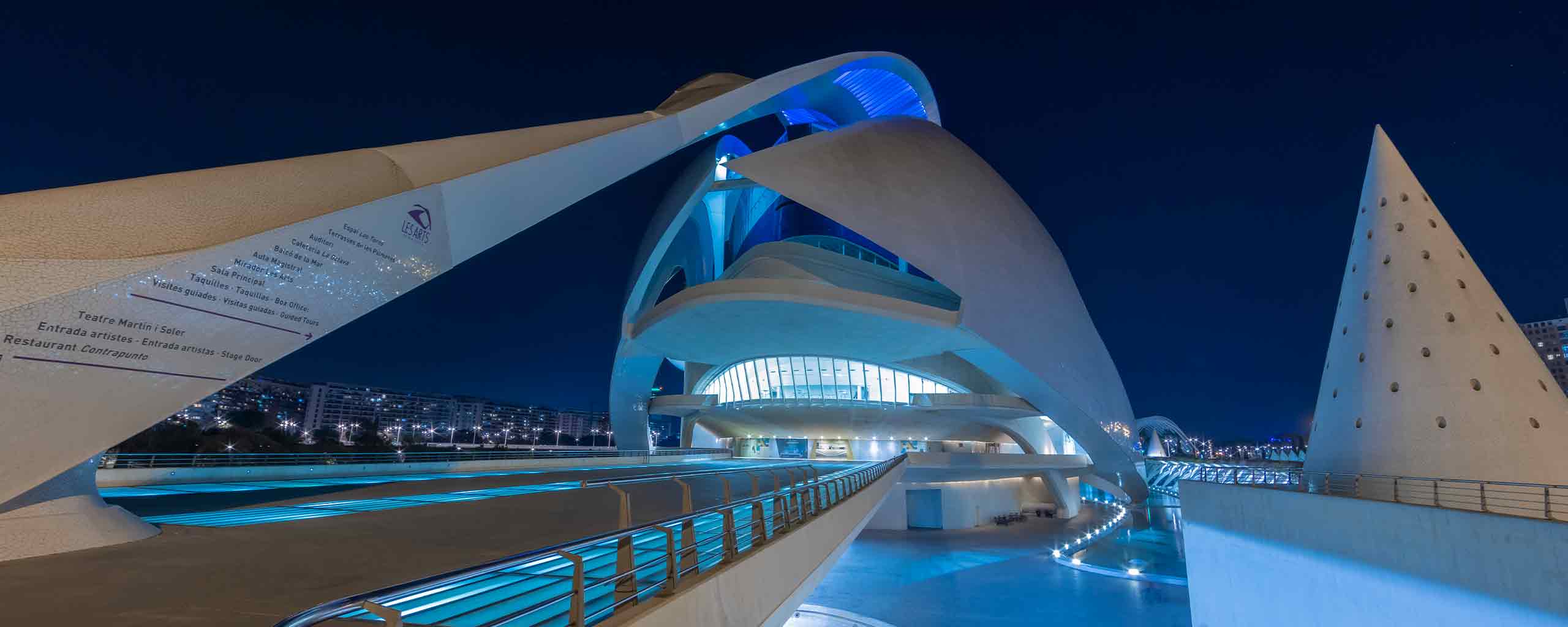 The metal plume, planted on the footbridge at the main entrance of the Palau de les Arts, seems to float over the structure. This elevated footbridge can be reached by two different stairways, it is 56 metres long and it is situated at the western end of the building. From the main entrance, where the Box Office is located, two symmetrical corridors lead to the lobby of the Main Concert Hall.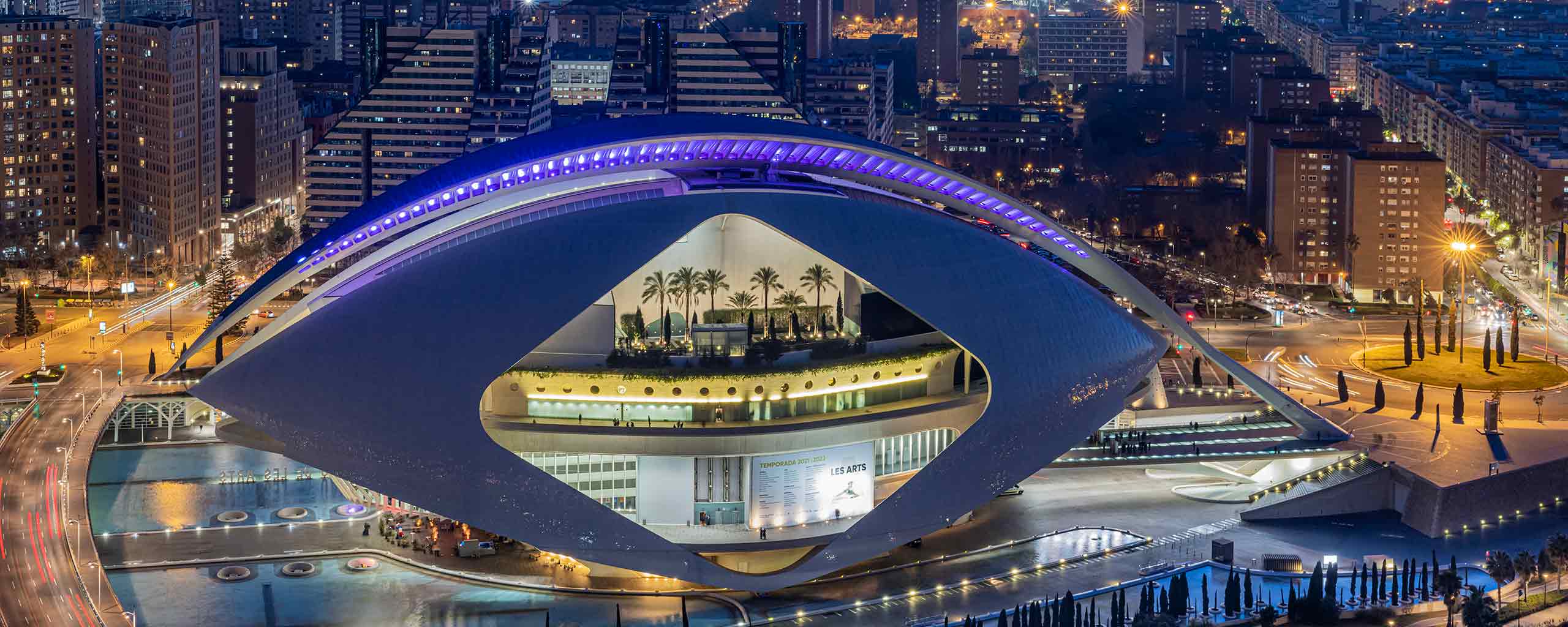 Only one point of support sustains the plume over the almond-shaped building, leaving the eastern end of the feather floating in mid-air, defying gravity.
Fine white concrete covers the large metal structural supports of the building, while broken mosaic tile (trencadís) has been used to decorate the outer shells, walls and reflecting pools of the Palau.
The Palau is surrounded by more than 60.000 square metres of gardens, pathways, and 11.000 square metres of water in the reflecting pools below.