Le cinesi
Christoph Willibald Gluck
2 November 2017 · 8:00 pm
Auditori
Componimento drammatico
in one act.  Music composed by Christoph Willibald Gluck. Libretto written by Pietro Metastasio.
Premiere: September 24, 1754, Schlosshof.
Score Edition: Alkor Edition Kassel GmbH
La ruta de la seda
This piece of the German composer starts a series of activities in the program 'La ruta de la seda en música', a collaboration project between Les Arts and the Agència Valenciana de Turisme (AVT). The concert can be seen, on 24th November at 7:00 pm, in free streaming at Opera Vision's platform (www.operavision.eu).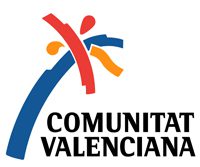 Running time: 
1 h 10 min