Lucrezia Borgia
Gaetano Donizetti
26, 29 / III / 2017 · 1, 5, 8 / IV / 2017
Sala Principal
Opera in a prologue and two acts
Music by Gaetano Donizetti
Libretto by Felice Romani after the eponymous play by Victor Hugo
Premiere: Milano, Teatro alla Scala, 26th December 1833
Editors: Casa Ricordi S.r.l di Milano.
On 1st April 2017 the performance will be broadcasted in streaming by Opera Platform
Opera Platform
With the collaboration of: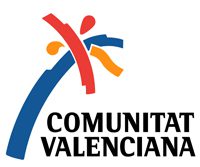 Running time:
2 h 41 m
Conductor
Fabio Biondi
Stage Director
Emilio Sagi
Set Designer
Llorenç Corbella
Costume Designer
Pepa Ojanguren
Lighting Designer
Eduardo Bravo
New production
Palau de les Arts
Cor de la Generalitat Valenciana
Francesc Perales, director
Orquestra de la Comunitat Valenciana
Lucrezia Borgia
Mariella Devia
Gennaro
William Davenport
Alfonso d'Este
Marko Mimica
Maffio Orsini
Silvia Tro Santafe
Liverotto
Fabián Lara *
Vitellozzo
Andrés Sulbarán *
Gazella
Alejandro López *
Rustighello
Moisés Marín *
Gubetta
Andrea Pellegrini *
Astolfo
Michael Borth *
Petrucci
Simone Alberti
Usher
José Enrique Requena
A voice
Lluís Martínez
* Centre Plácido Domingo
Prologue
Venice in the first half of the 16th century. The young nobleman Gennaro and his friends are laughing and talking about their trip the next day to Ferrara, where they will pay their respects to Duke Alfonso d'Este and his wife Lucrezia Borgia. Orsini, one of Gennaro's friends, tells of how one night in the forest, a mysterious old man advised both him and Gennaro to exercise caution with Lucrezia Borgia and her sinister family. Gennaro, bored with Orsini's stories, falls asleep on a bench. Later, his friends go off to a party, leaving him alone. Just then, a mysterious woman appears and stops to contemplate the sleeping Gennaro. Attracted by the young man's tenderness, she takes his hand and kisses it, at which point he awakes and immediately feels an inexplicable love for her. Gennaro begins to talk about his childhood and his love for his mother, whom he never knew, as he was raised by some fishermen. When Gennaro's friends return, they soon recognize that the mysterious lady is Lucrezia Borgia. They then each take turns naming the members of their families who have perished at the hands of the Borgia, thus convincing Gennaro to stay away from Lucrezia.
Act 1
Ferrara. Suspecting that Lucrezia is unfaithful to him after seeing her speak with Gennaro in Venice, the Duke devises a plan to kill the young man. Gennaro and his friends, already in Ferrara, are going off to a party. As they pass in front of the Duke's palace, Gennaro daringly erases the letter B from the surname "Borgia," emblazoned on the coat of arms on the facade of the palace, so that it then reads "orgia." Lucrezia demands that Alfonso find the author of such a serious offense and punish him with death. The Duke obeys and his men immediately arrest the wrongdoer. When Lucrezia discovers to her horror that it is Gennaro, she repeatedly pleads with her husband to reduce the punishment. But he refuses, and accuses her of committing adultery with the young man. Although she vehemently declares her innocence, the death sentence stands. Alfonso then invites Gennaro to a glass of wine, making him believe that all is forgiven, but Lucrezia, knowing that the drink is poisoned, gives Gennaro an antidote which restores him. She then helps him flee the palace.
Act 2
Gennaro and his friends are at a party in the palace of Princess Negroni. The merry mood ends abruptly with the entrance of Lucrezia, who triumphantly announces that she has poisoned the wine. Her sweet revenge at once becomes bitter when she notices that Gennaro is among those present, having not fled from Ferrara as she begged him to do. As the poison begins to take effect on Gennaro's friends, he furiously tries to stab Lucrezia, but does not succeed. She then reveals that she is, in fact, his mother, and begs him to drink the last dose of antidote as quickly as he can. But Gennaro chooses to perish with his friends. With a broken heart, Lucrezia mourns the loss of her son and dies.