1st and 2nd July 2016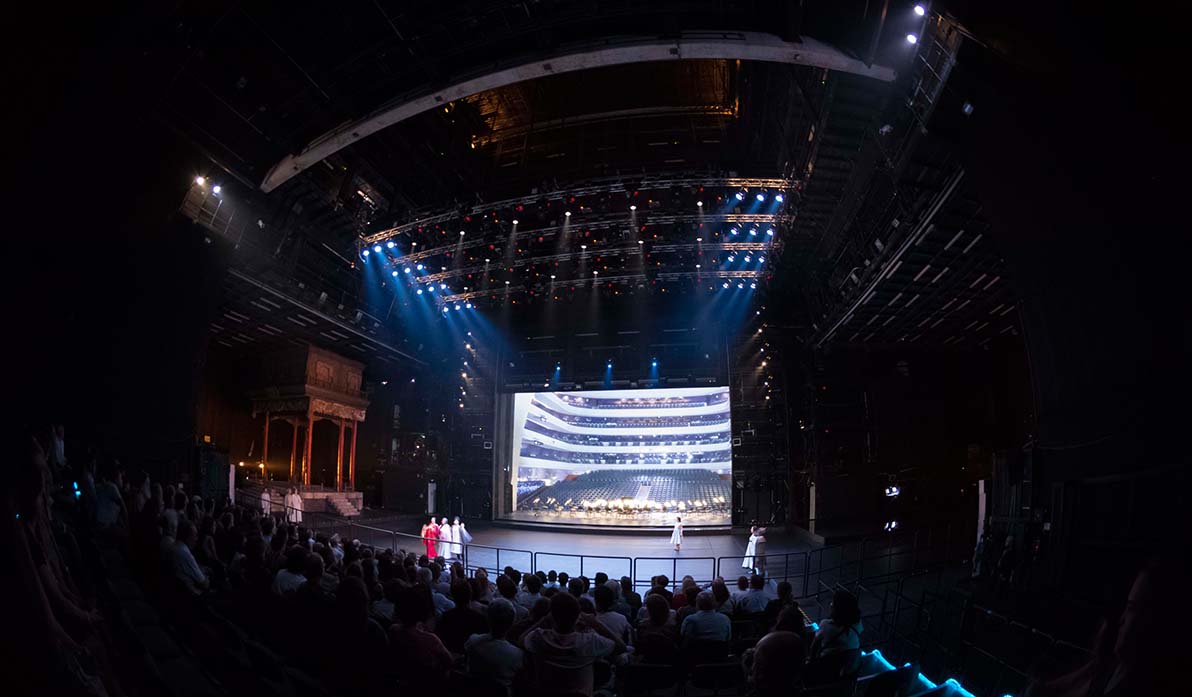 On 1st and 2nd July, 2016, Palau de les Arts Reina Sofía celebrates Nit a les Arts, an open-doors night, the aim of which is to show the building at night. Several artistic activities have been prepared for this purpose.
Technical&Artistic Shows. The main possibilities of the stage of Sala Principal and how it works will be seen during this visit, accompanied by a performance of singers of Centre Plácido Domingo. From 8:00 pm to 0:40 am, there will be six visits, each of them for a maximum of 240 people. A ticket is needed to attend this performance.
Free visit around the several venues of Palau de les Arts Reina Sofía:

Exhibition of costumes of the production of Aida. Vestíbul Sala Principal, from 8:30 pm to 1:30 am.
Brief performances by the Orquestra de la Comunitat Valenciana and Cor de la Generalitat Valenciana. From 9:00 pm to 11:45 pm. Admission free. Limited capacity.
DJ music. Terrasses de les Palmeres, from 0:30 am to 2:00 am.
COMPLIMENTARY TICKETS for Technical&Artistic Shows
· SEASON TICKET HOLDERS:
Wednesday 29th June and Thursday 30th June. Previous confirmation required through www.lesarts.com until the reserved capacity is reached (maximum 4 tickets per holder and per show).
· PUBLIC:
Tickets can be collected at Les Arts Box Office 30 minutes before the beginning of each show, until the capacity is reached (2 tickets per person. 130 tickets per Technical&Artistic show).