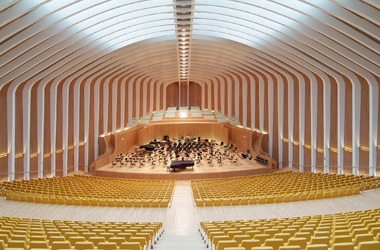 Seating capacity: 1.490 people
The Auditori can seat 1.490 spectators with excellent visibility in all seats. Due to its physical characteristics, it is especially suitable for symphonic concerts, cinematographic premieres, large conferences or congresses, and special events.
Next to the Auditori, which is reached by a series of panoramic elevators, are located the palm tree terraces, which offer admirable views of the city.