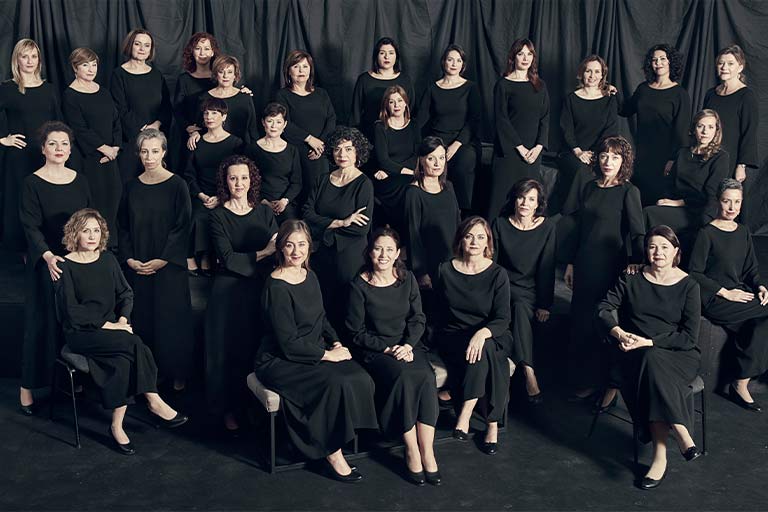 'Les Arts és per a tots'
Les Arts abre las puertas de su Sala Principal las mañanas de domingo por un precio único de 5 euros
La formación que dirige Francesc Perales ofrece un concierto con obras de Britten, Elgar y Vaughan Williams
València (31.03.2023). Les Arts continúa su apuesta por los conciertos dominicales de 'Matins a Les Arts' con una nueva entrega protagonizada por el Cor de la Generalitat Valenciana, el próximo 2 de abril, a las 12.00 h.
La formación que dirige Francesc Perales dedica esta sesión de 'Matins a Les Arts' a la música del siglo XX, con obras de compositores británicos como Benjamin Britten, Edward Elgar y Ralph Vaughan Williams, que desarrollaron gran parte de su carrera en la primera mitad del siglo pasado.
Jordi Blanch asume la dirección del matinal, que comenzará con la 'Missa Brevis' de Britten, una composición litúrgica para coro y con acompañamiento de órgano. A esta la seguirá el famoso 'Nimrod' de 'Enigma Variations', de Elgar, una pieza muy utilizada en eventos de carácter solemne.
El concierto continuará con otro trabajo de Elgar, 'Scenes from the Bavarian Highlands', que rememora sus vacaciones en el sur de Alemania, y canciones corales como 'Like to the Damask Rose' y 'As Torrents in Summer'. Para finalizar, el Cor de la Generalitat abordará 'Early in the Spring' y 'Sound Sleep', de Vaughan Williams.
El ciclo 'Matins a Les Arts' incluye una programación variada a un precio único de 5 euros y cuenta, como intérpretes, con los diferentes activos artísticos de Les Arts: la Orquestra de la Comunitat Valenciana (OCV), el Cor de la Generalitat Valenciana y los cantantes del Centre de Perfeccionament.
La música de cine será la gran protagonista de la última sesión de 'Matins a Les Arts' de esta temporada. El próximo 7 de mayo, la OCV ofrecerá un concierto en el que interpretará bandas sonoras icónicas del séptimo arte.