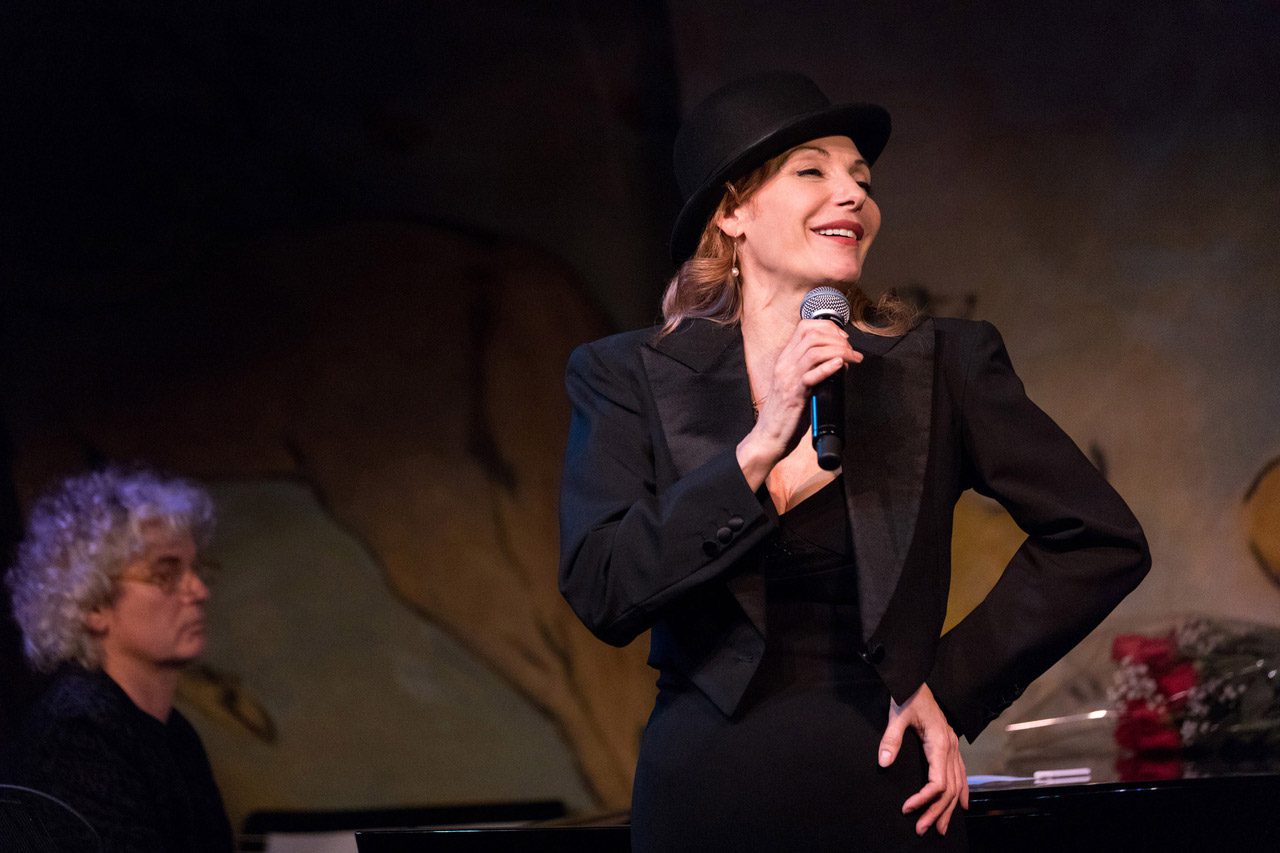 Les Arts és Altres Músiques
La fascinante cantante y actriz alemana actuará, acompañada de una agrupación instrumental, en el Auditori este domingo, 21 de noviembre
El guitarrista estadounidense Pat Metheny protagonizará la incursión en el jazz del ciclo 'Les Arts és Altres Músiques' el 22 de junio
València (18.11.21). Ute Lemper recupera en el Palau de les Arts la esencia del cabaret alemán de los años 20 con el espectáculo 'Rendezvous with Marlene', que ofrecerá este domingo, 21 de noviembre, a las 21.00 horas en el Auditori dentro del ciclo 'Les Arts és Altres Músiques'.
Acompañada por una agrupación instrumental, la cantante y actriz alemana rinde tributo con esta propuesta a su compatriota Marlene Dietrich, icono del cine sonoro y esencia misma del cabaret de entreguerras, con un recorrido por la trayectoria de la intérprete de 'El ángel azul' desde sus años de cabaret en Berlín hasta sus colaboraciones con Burt Bacharach.
El espectáculo, como la diva alemana explica, nace de una conversación telefónica mantenida entre ella y Marlene Dietrich en París en 1988. En aquellas fechas, una novel Ute, después de recibir el Premio Molière francés por su actuación en 'Cabaret' en París, enviaba a la diva una postal disculpándose por las comparaciones de la prensa, que equiparaban a la joven artista con la mítica actriz.
Durante las tres horas de llamada, Ute, que estaba en los comienzos de su carrera, escucha cómo la intérprete de 'Lily Marleen' recupera para ella momentos únicos de su prolífica e inigualable carrera, llena de películas, música, personajes increíbles y de historias de amor y de estrellato. 180 minutos para escuchar a Marlene hablar sobre su trayectoria, su trabajo y estilo, su devoción por Rilke, su complicada relación con Alemania, su dolor y sus fascinaciones.
Seis días antes de que Ute Lemper debutara en el rol de Lola en la producción de 'El ángel azul' en Berlín en 1992 -el papel que hizo de la Dietrich una estrella en 1928-, Marlene fallecía en París.
En 'Rendezvous with Marlene', Lemper nos cuenta entre canciones la historia de Marlene Dietrich durante todos los capítulos de su vida. En el escenario le acompañan músicos de extraordinaria calidad, como el pianista Vana Gierig y el violinista Cyril Garac, junto a Romain Lecuyer al contrabajo y Matthias Daneck a la batería.
Les Arts recuerda que las entradas para este concierto tienen un precio entre 28 y 40 euros.
Les Arts és Altres Músiques
Con el ciclo 'Les Arts és Altres Músiques', Les Arts busca ofrecer la más amplia visión de la música vocal, dando cabida a propuestas y estilos que, por su naturaleza, han estado poco presentes en la programación del teatro hasta la fecha. De esta forma, el fado, el 'jazz', se abren camino junto con otras corrientes de la música global a través de sus intérpretes más destacados.
Dentro del capítulo dedicado al 'jazz', el Auditori recibirá el 22 de junio la visita de una leyenda viva de este género como es el guitarrista estadounidense Pat Metheny, con más de cuarenta años de actuaciones en vivo, un inconmensurable legado discográfico y veinte premios Grammy en su haber.